My fanboism toward Apple has been waning for the last few years. Apple does not seem to share my priorities. A few examples:
I find no value in the Apple Watch.
I think that computing should be done from proper computer, and not an iPad or iPhone.
Focusing on the iOS and social integration into Mac OS X instead of more pressing matters (Like a new File System, or simply some bug fixes!) is a mistake.
Misleading The Fans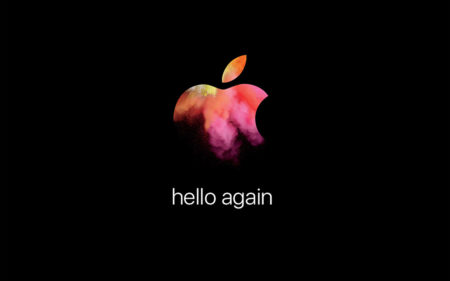 This most recent announcement just about seals it though. The advertisement for the event featured the words "hello again." For loyal Apple customers, this phrase has significant meaning, as it was central to the marketing that marked the rebirth of Apple with the introduction of the iMac by Steve Jobs.
When they used this phrase with the iMac, Apple was referencing an even earlier product that marked a significant shift in computing in the 1980's. The original Macintosh. The first promotional shot of this computer-that-changed-everything had the playful "hello" welcoming user's to its new graphical user interface.
Apple set up the long-time fans of Apple for something revolutionary. Something that would be amazing, and something most-certainly to do with the iMac, which is frankly Apple's core product. It is the emblem of Apple and their revitalization in the 90's. They had to know those words would make us expect an iMac announcement; especially after Microsoft's announcement the day before, featuring the iMac like surface computer that works like a tablet.
MacBooks
But instead of updating the iMac (or the MacMini or the MacPro…), they spent the majority of the time lauding the new MacBook Pro computers.
Let's review all the amazing features that professionals were fervently waiting for:
They are thinner! (I'd rather have better heat dissipation, a better graphics card, and more battery capacity)
They have more pixels! (But I already have a large display on my desktop that I plug into)
There is a touchbar! (I don't like having to look at what I am touching. Physical keys don't jump around and can be felt without looking)
The track pad is bigger! (Was the previous track pad too small?)
Its not all superfluous though. There are some cool features that are exciting:
Touch id for logging in is a cool and novel feature.
USB3/Thunderbolt 3 does have interesting prospects since any port can be used for anything, including charging. (As long as they don't change the port in 2 years and make us buy all new peripherals again…)
2 TB SSD with 3 GB/s read/write speeds
Overall, it felt like a very weak press conference. It's clear that they just don't care about the desktop user. They want to appeal to young on-the-go people and their wallets.
Additionally Apple has been slowly killing useful features from their laptops for quite sometime. Here's a brief list of the once common features that I wish were still present.
Battery Indicator Lights – Nice to check battery level without having to open up the laptop, and wait for it to power up
Non-soldered RAM – It used to be nice upgrading the RAM down the line, which would be more cost efficient. Admittedly, this isn't to Apple's favor though
Replaceable Battery – Less of a problem now than it used to be, still would be nice
IR Reciever  -Useful for presentation where you don't want to be worrying about Bluetooth, or wifi connectivity. Also nice for playing movies if you use your Mac as a TV.
Sleep Indicator Light – nice to be able to tell is machine is sleeping or powered off
Magsafe Adapter – One of my favorite features to disappear. It has saved my laptop many times!
Glowing Apple – Not useful per-se, but definitely symbolic of Apple's soul for the last decade!
Startup Chime – Useful for diagnostics, indicates that the hardware is working
No More Displays, No More Desktops?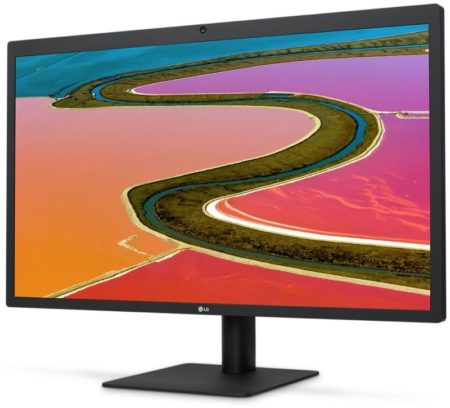 Another nail in the coffin for the desktop line is the fact that they endorsed an LG display for use with MacBooks. To me this signals that Apple will shortly discontinue the MacPro and MacMini line of computers. Apple tends not to use other company's products in promotional shots and advertisements. The only two products without screens no longer have an Apple-branded screen to showcase and buy (and this screen certainly doesn't exactly scream Apple). I don't think this bodes well.
Less-Confusing Monikers?
Tangentially, their whole ecosystem has been very clumsily named lately. (Another problem reminiscent of the 1990's Apple). They have Airs, Pros, Minis, and other dizzying designations that aren't consistently used. What makes a Pro a Pro? Why was the MacBook smaller than the MacBook Air? Why is the MacMini not called the MacAir?
I propose a simpler, and far less confusing lineup across all products. There would only be 3 designations to differentiate product sizes, and two prefixes to differentiate between computers and devices. Please see the chart below:
Conclusion
I hope Apple realizes that the Professional and Enthusiast users are important. For the last 30 years, the enthusiast and pro-sumer market has been Apple's evangelists. This market would convince friends and family to purchase Apple products. If Apple Alienates these enthusiastic individuals, it could end up hurting their sales in the long run.
As for myself, I just can't get excited about an Apple product until they release a decent desktop machine.