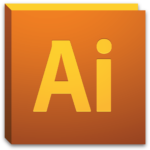 I've been sticking with Adobe's CS5 for quite a while now. I had planned on upgrading when CS7 was released… However Adobe decided to go with the cloud-based option, and I'm not ready to have another monthly-fee to worry about.
At any rate, my plan of sticking with CS5 was going just fine until El Capitan came out. 3 (interrelated) problems arose which made using Adobe Illustrator less than ideal.
Adobe Illustrator would crash on exit
Since it crashes on exit, the preferences would never get updated
Since the preferences never get updated, certain settings would need to get changed every time I opened AI.
It was frustrating, but it still wasn't a deal breaker. I looked online to see if anyone had any solutions. In this post at the official Adobe forums, there was someone asking my exact question. The official response for the thread though was "CS5 is not supported. Update to creative cloud." Not the answer I was looking for…
As I went deeper, there was another popular suggestion: Downgrade to Yosemite if you are too cheap to upgrade to the newest Illustrator. While that would resolve one problem, it would introduce other issues. Yosemite no longer receives all of the security patches that come with El Capitan. Apple only pushes them out to the newest OS unless it's super-critical. I'm not willing to give up security for this minor of an issue.
Finally, after wading through multiple pages of this post, a user produced a tip that amazingly solved the issue.
Rename "/Library/Application Support/Adobe/CS5.5ServiceManager" to "/Library/Application Support/Adobe/CS5.5ServiceManager.bak"
This resolved the issue. I'm annoyed that it wasn't marked as the thread's solution to the problem, as it is (in my opinion) the best solution to the problem. Illustrator is now working again as it always had before upgrading to El Capitan. I hope that this helps someone else who is having a hard time finding the solution to this annoying issue.