When I was pretty young, my dad was working at a start-up with relatively few employees; maybe twenty or so. I used to go in and help with odd jobs. It started with assembling workbenches, pulling CAT5 cable and graduated on to mechanical assembly and packaging of products. Along the way I learned other skills too, like soldering, debugging, and illustration.
I grew up with exposure to Adobe Photoshop and Illustrator. Because of this exposure, I was asked to create an assembly drawing of our product. I had never done anything that complex before. I was sat down in an office with a computer running Adobe Illustrator, along with the assembly that needed to be drawn. I was pretty familiar with the part since I had assembled hundreds of them before. I worked for a full day (maybe more, I don't remember since it was so long ago) and I created my first technical drawing.
I found that I enjoyed working in this style. Even today, I'm pretty pleased with how my first foray turned out.
Over the years I've had a few occasions to do this type of work, but not as often as I might prefer. When my family was involved with the Darpa Grand Challenge, I made some illustrations of the car, Golem 3.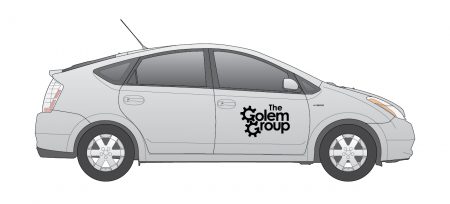 During my education I had numerous times when I was able to make use of this type of drawing for research papers and reports. In my internship, I created assembly instructions for mechanical arrowheads which relied heavily on technical drawings.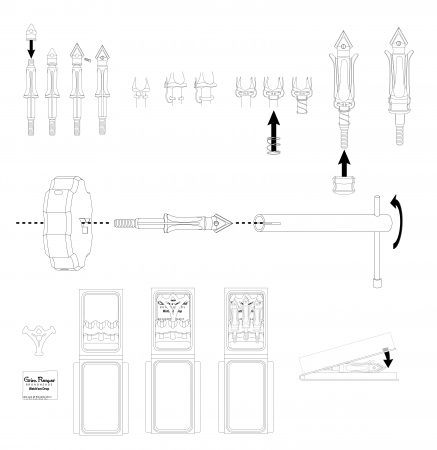 Presently my full-time job description does not include this type of work, but I have found occasions when it became necessary to create drawings. For example, the user manual for the software I am working on needed diagrams to illustrate connection of the hardware with which our software operates. I took it upon myself to provide the artwork. It was a nice break from the routine.

In diagrams, it's important to use visual cues to convey orientation and differentiate parts. It's equally as important to reduce extraneous features in order remove visual noise and not distract the viewer. Finding that balance of conveying enough, but not too much, visual information is very rewarding.
I also like the freedom of working with fewer colors. In many instances, these types of drawing will be printed in black and white, and even when drawings can be viewed in color, it's best to leave them less saturated as to not distract and draw the eye of the viewer to unimportant details.
Doing this type of work is very relaxing for me.